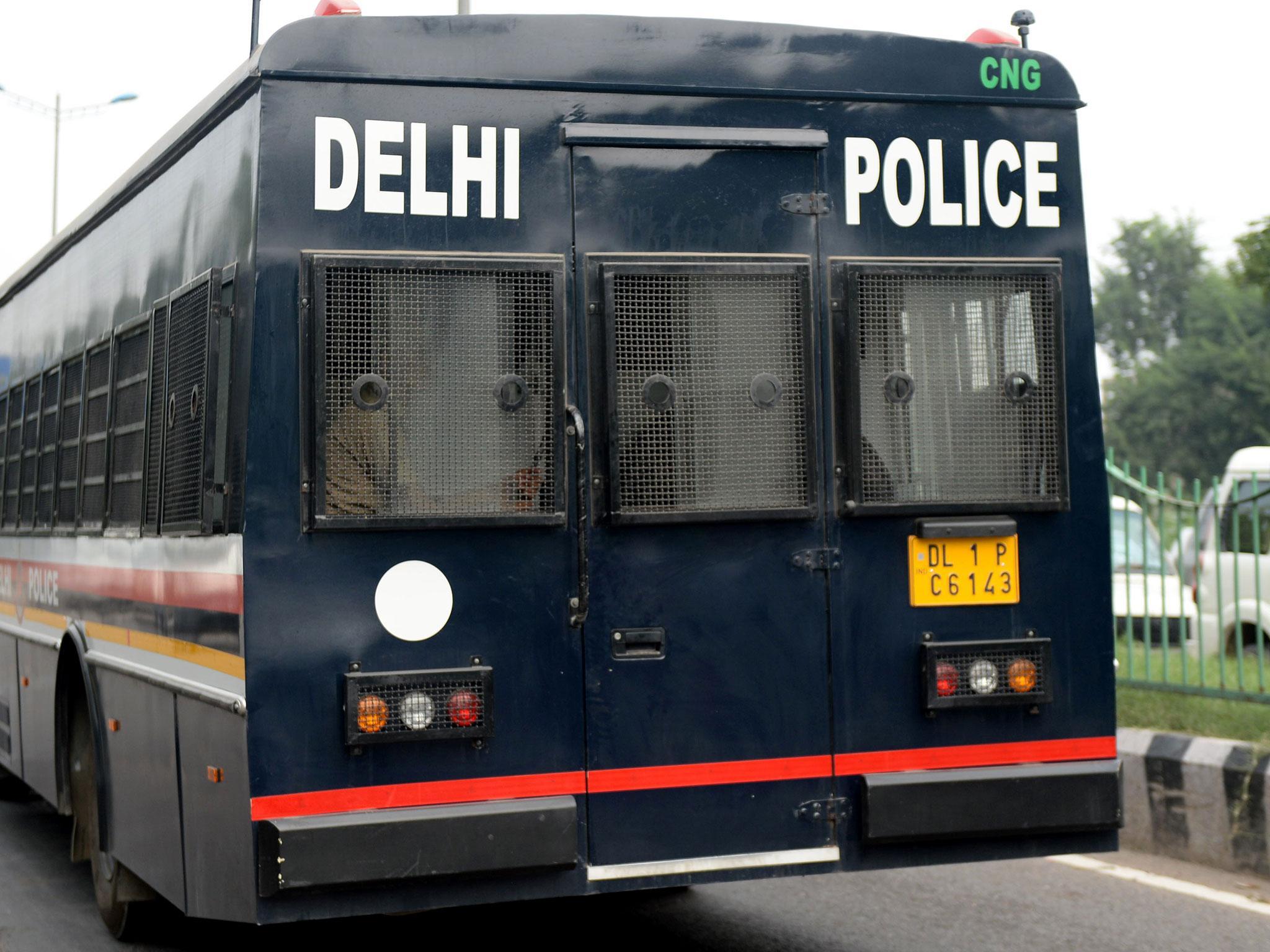 Delhi Police has been accused of sexism for providing a special women's patrol unit with pink scooters and helmets that critics argue perpetuate gender stereotypes.
The police division, which consists of 16 police officers, was created with the express aim of making police more "approachable" to women.
Officers in the special unit, who have been patrolling the north-east of the Indian city since September, aim to stop crimes being committed against women in areas they deem them to be most at danger.
Download the new Indpendent Premium app
Sharing the full story, not just the headlines
Vikram Singh, who was director general of the Uttar Pradesh police from 2007 until 2009, hit out at the pink scooters and helmets and argued uniforms should be universally imposed without exceptions. 
"There should be no discrimination when an officer wears a uniform," the retired officer told the Hindustan Times. "This is the reason why it is called a uniform. Just because they are women officers, one should not give them vehicles that are girly in colour. This is contrary to the spirit of the uniform. There should be no discrimination in uniform, vehicles, arms or ammunition."
The special unit, which was set up back in 2014, has gone through a number of changes in its life span. Officers started on bikes but were later given scooters instead.
While their scooters were initially white, they were swapped with pink ones in September.
Ved Prakash Surya, deputy commissioner of police for the north east, said the officers do one midday shift and then another early evening stint to overlap with the periods young girls depart school in the morning and women and children go to parks in the evening.
"Since the uniform worn by both the genders is similar, the women teams wouldn't look different from a distance," she told the publication. "We wanted a women's team that had a marked presence on the roads, and yet was approachable".
A female constable told Asian News International (ANI): "Aim behind choosing pink colour is to build confidence in women so that they can approach us without hesitation. Women feel happy seeing us. Public-police interaction has increased after this. We are given chilli powder, spy camera, pepper spray, weapon."
It comes after women again came under attack from angry protesters earlier in the week after travelling to a famous Hindu temple which has for decades banned female visitors. 
The Sabarimala temple in Kerala, southern India, has since 1972 barred entry to women "of menstruating age" – defined as between 10 and 50.
India's Supreme Court lifted the ban in September last year. But the ruling caused outrage among Hindu nationalists, who have launched a legal challenge.
One female activist was rushed to hospital after being hit with pepper spray by a demonstrator on Tuesday.